This post is also available in: Spanish
"The sacrament of Matrimony signifies the union of Christ and the Church. It gives spouses the grace to love each other with the love with which Christ has loved his Church; the grace of the sacrament thus perfects the human love of the spouses, strengthens their indissoluble unity, and sanctifies them on the way to eternal life."  Catechism of the Catholic Church 1661
---
Preparation

We congratulate you both and warmly welcome you to be married here at Queen of Apostles!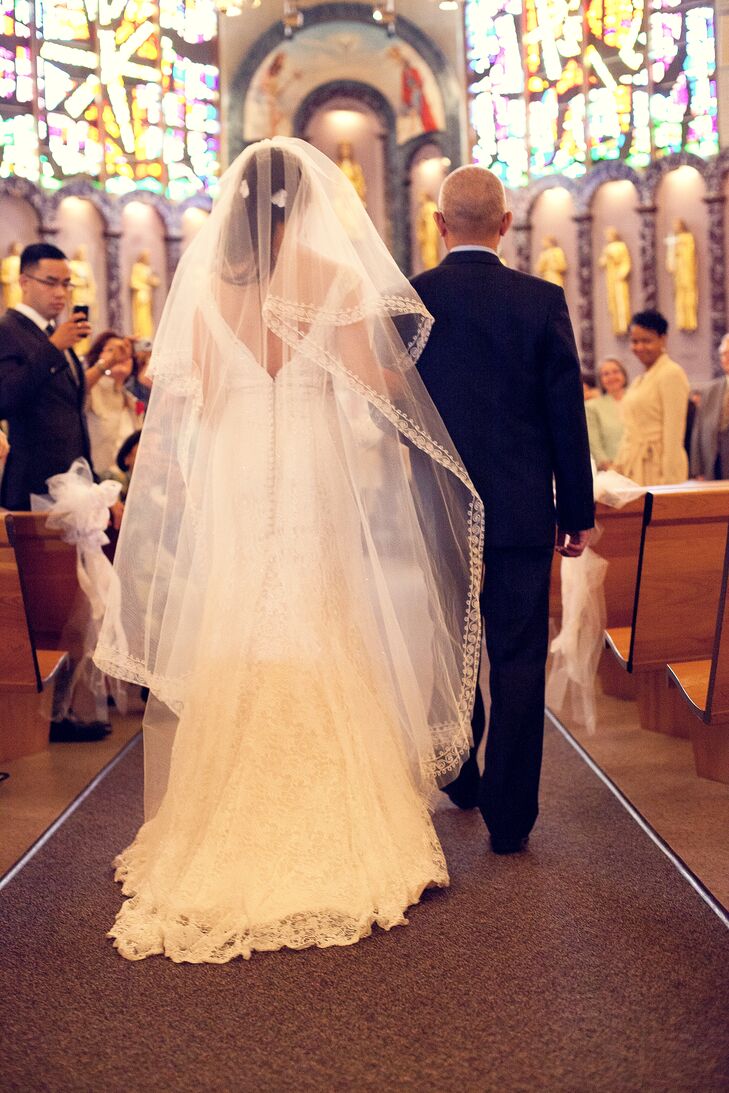 The Diocese of Arlington requires a preparation program to be initiated no less than six months prior to the wedding date, during which time you will meet with a priest and attend the Diocesan Conference for the Engaged.
There are a number of preliminary steps you should take if you are considering marriage at Queen of Apostles. First, parish registration is required if you live within the parish boundaries of Queen of Apostles, or written permission from the pastor of the parish in where you are registered.
Weddings are celebrated at Queen of Apostles on most Fridays and Saturdays during the year at 10:00 a.m., 12 noon, and 2:00 p.m. Rehearsals are scheduled for the previous evening with a priest. Reservations for wedding dates are made by the priest based on the availability of the church.
Contact the Parish Office for an initial clergy meeting at (703) 354-8711 ext. 10.